We exist to fulfill the vision of the Church.
Church Extension Plan is a ministry providing premier financial and administrative services to the churches and districts of the Assemblies of God and their constituents, assisting them in fulfilling their vision of spreading the Gospel.
CEP Executive Leadership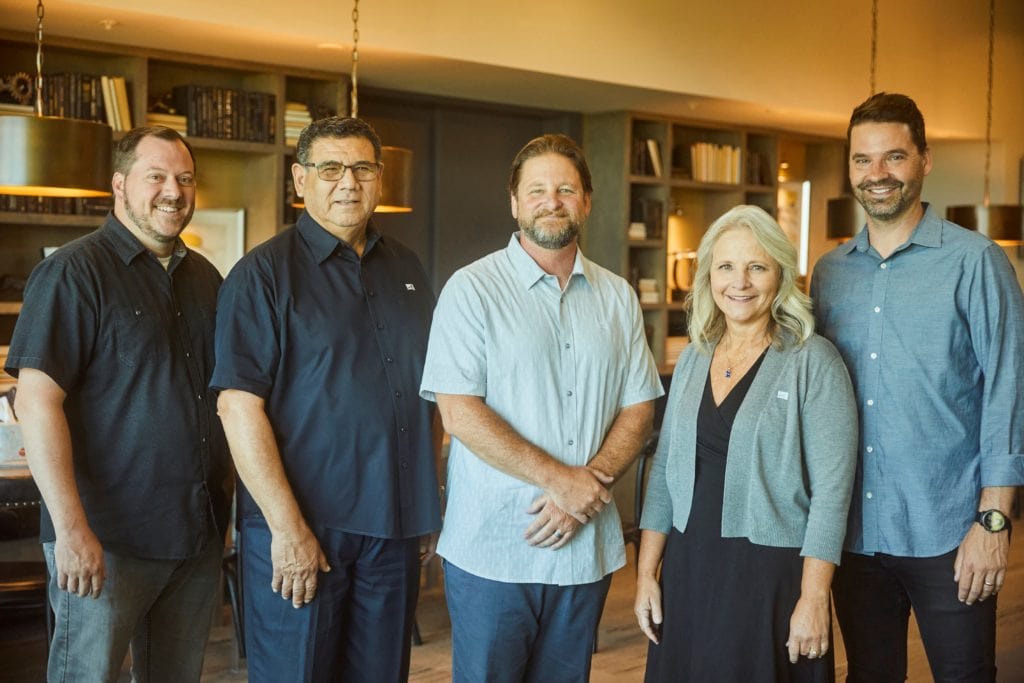 In order from left to right:
Save
Save
Rev. Jeremy Stamback, Senior Vice President of Ministry Consulting
Rev. John Garcia, Senior Vice President of Hispanic Services
Mark Whitney, President
Dian McDonald, Chief Financial Officer
Caleb Clements, Vice President of Marketing & Strategy
Our History
Church Extension Plan was founded in 1950 by the Superintendent of the Oregon District of the Assemblies of God. Today, we are organized and operated by member districts of the Assemblies of God.
At the heart of each of our transactions is a spirit of win-win partnership, which often takes us "outside the box" of a traditional financial institution. We're encouraged to stretch with (and for) a ministry organization that requires a creative financial solution whenever it is fiscally prudent to do so. We are blessed to develop these partnerships through our service to districts and churches, families and individuals.
Board of Directors
Supt. Dan Abbatiello
Northern New England District
Supt. Abner Adorno
Florida Multicultural District
Supt. Bret Allen
Northern CA-NV District
Supt. Manuel A. Alvarez
Spanish Eastern District
Supt. Ivan de la Torre
Distrito de Puerto Rico
Supt. Mark Dean
Minnesota District
Supt. Nicholas Fatato
Southern New England Ministry Network
Supt. Guy Fisher
Iowa Ministry Network
Supt. Richard M. Guerra
Southern California (SoCal) Network
Supt. Stephen L. Harris
Arizona Ministry Network
Supt. Aaron Hlavin
Michigan Ministry Network
Supt. J. Scott Holmes
Louisiana Ministry Network
Supt. Klayton Ko
Hawaii Assemblies of God
Supt. Clemente Maldonado, Jr.
Midwest District Council
Supt. Chad McAtee
Indiana District
Supt. Lee McCloud
Oregon Ministry Network
Supt. Gilbert D. Olivarez
Central District
Supt. Dave Phillips
Montana Ministry Network
Supt. Terrell R. Raburn
Peninsular Florida District
Supt. William Rodriguez
Southern Pacific District
Supt. Gene Roncone
Rocky Mountain Ministry Network
Supt. Raul Sanchez
Central Pacific Ministry Network
Supt. Phillip B. Schneider
Illinois District
Supt. Roy W. Welch III
Alaska Ministry Network
Supt. Joel Wendland
Southern Idaho Ministry Network
Supt. Darryl Wootton
Oklahoma District